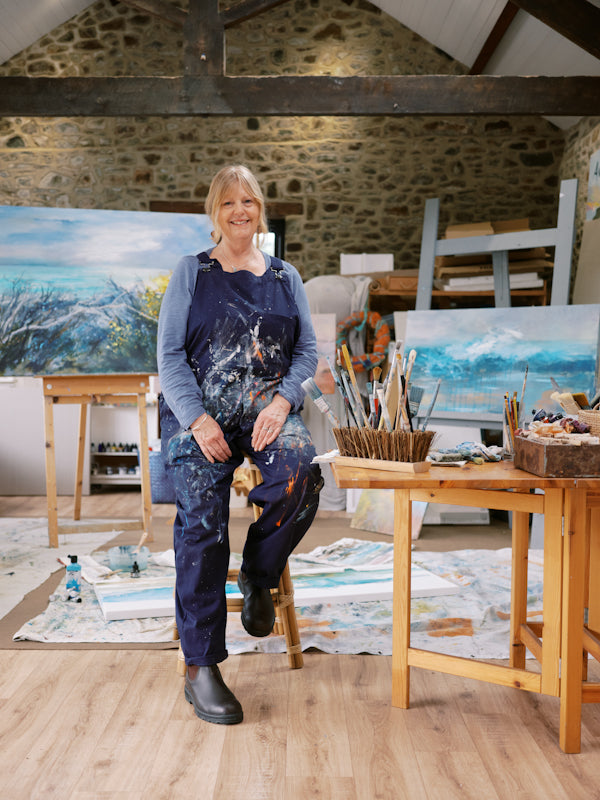 Sue Read Cornwall Seascapes
Seascapes of Cornwall and coastal paintings capture the atmosphere, colour and unique light of stunning North Cornwall where the weather can change in an instance and is different every day of the year.
Sue carries the very spirit of her native Cornwall into her work. Through a natural connection with her landscape, she loves to work outside on the coast and in the sea.
Read more about Sue and her process
Don't miss out.. for first views of new work and news from the studio on exhibitions and events, join Sue's newsletter
Featured collection
Wild seas and Winter days